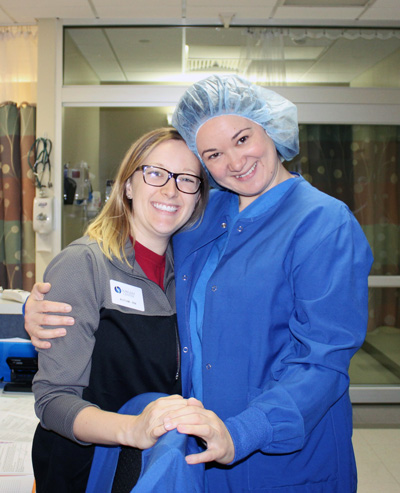 Patients should choose West Plains Surgery Center for many reasons. Due to improved technology, less invasive surgical techniques, advances in pain control and the increased pressure to reduce the high cost of hospitalization, a great number of all surgeries today are performed on an outpatient basis. Increasingly, many of the more common surgical procedures are being performed in freestanding outpatient surgery centers like West Plains Surgery Center.
Reduced Cost:
The cost of a procedure is typically 40-60% less at an Ambulatory Surgery Center (ASC) than a hospital setting.
Patient Satisfaction:
Patient surveys show a 92% satisfaction rate with both care and service they receive in ASC's. Patients rate hospitals with a 70% patient satisfaction rate following a hospital surgical procedure. West Plains Surgery Center maintains a 98-100% patient satisfaction survey rating.
Specialization:
ASC's are able to focus on a specialized number of procedures, allowing physicians and the health care team to design an environment that optimizes their ability to provide a high-quality, patient-centered surgical experience.
Scheduling:
ASC's have better control over scheduling, so virtually no procedures are delayed or rescheduled due to unforeseen factors such as emergency room demands.
Timeliness:
Scheduled surgery times are not likely to be delayed or rescheduled. At least 70% of surgeries in an ASC start within seven minutes of their scheduled time. Additionally, 77% of ASC cases are finished within the scheduled time compared to 38% at a hospital setting.
Commitment to Quality:
Most ASC's are physician-owned, which allows for maximum professional control over the clinical environment and the quality of care delivered to our patients.
Infection Rates:
All Medicare-certified ASC's must comply with an extensive set of infection prevention standards that are monitored at each ASC daily and evaluated by external inspectors. ASC's have an excellent track record of providing safe patient care and as a result ASC's experience only one surgical site infection in 1,000 patients on average. Estimated national average of surgical site infection rates at hospital facilities is around 2% (or 20 per 1,000 patients).
Personal Service:
A member of our highly trained staff will call you before your scheduled procedure to review necessary steps to prepare prior to your appointment. We provide friendly and personal service for all of our patients. A nurse will call you after your procedure to inquire about your recovery and answer any questions.